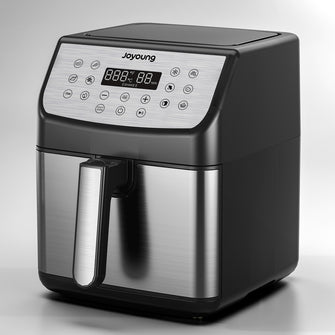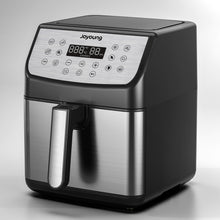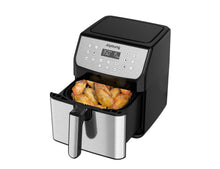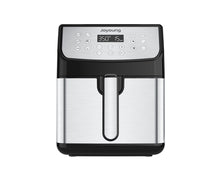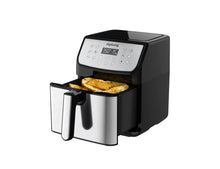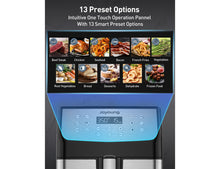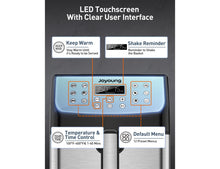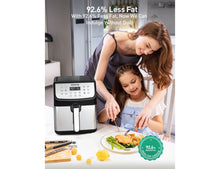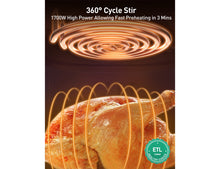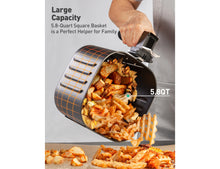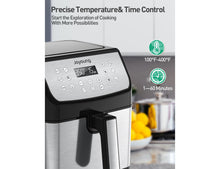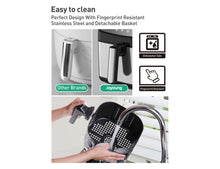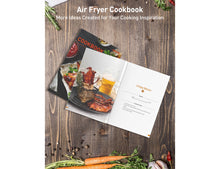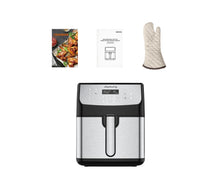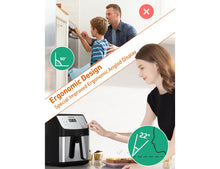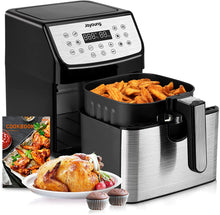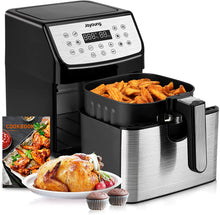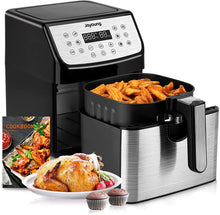 Joyoung Multi Tasker 13 Air Fryer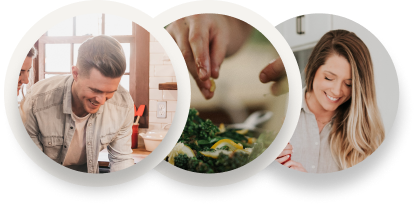 Capacity: 5.5L/5.8QT Rated Voltage: 120V Rated Frequency: 60Hz Power: Control Type: Digital/13 smart programs Temperature Range: 100°F-400°F/ 40-200°C Time Range: 1-60min Color: Black Product dimensions (in.): 16.2*10.4*9.4 Package dimensions (in.): 14.9*12.4*14.4 Product gross weight (lb): 11.7 Package gross weight (lb): 13.4 
Free shipping & 30-days return policy

Free returns on major appliances

Hassel-free warranty

30 day money back guarantee
What the People Love the Most
Air Frying Is Easy With This One
I am fairly new to the air frying frenzy that is sweeping the nation so I wanted to give it a try with the JOYOUNG Air Fryer. First, let me say, I am no expert in cooking or air frying, but I love this one. It holds a lot of food, heats up quickly, and does an amazing job. It may convert me to air frying, but time will tell.
Pros:
- Large basket for putting a whole lot of food.
- Heats up quickly.
- Runs pretty quiet.
- The basket is easy to remove and clean.
- The controls are easy to use.
Cons:
- It would have been nice to have some other basket accessories.
Overall, this is a winner for me.
Easy To Use
This air fryer is simple to set up and use. I was looking for a larger model. This one has more interior space. The presets work fine and you DC pcan manually adjust. Clean up is easy. I find that with this appliance less is more. Don't cram it full especially if you want evenly cooked items that are crisp outside. There is some trial and error involved. But so far everything I have mad - hamburgers, fries, chicken wings- have been satisfactory.
Really Nice
Well packaged and as advertised
Absolutely love it
Great product. very easy to use and clean. Large capacityIt. It's a nice looking machine fits very well in our kitchen.
Decent product at this price
This product is pretty big inside, which is enough for making dishes for 3-4 people. The items also comes with a cooking recipe and free mitt. The air fryer supports 13 setups for cooking different dishes. You just put anything you need inside the basket following the recipe and select the correct mode, which is quite convenient. I would say this is really a decent product at this 100 dollar price range.
However, the sound of the fryer during cooking process is pretty loud. I guess that is just a problem for all the air fryers.
RECEIVE PRODUCT NEWS AND UPDATES